The First-Time Shopper's Guide to Buying Fine Jewelry Like an Expert
June 6th, 2019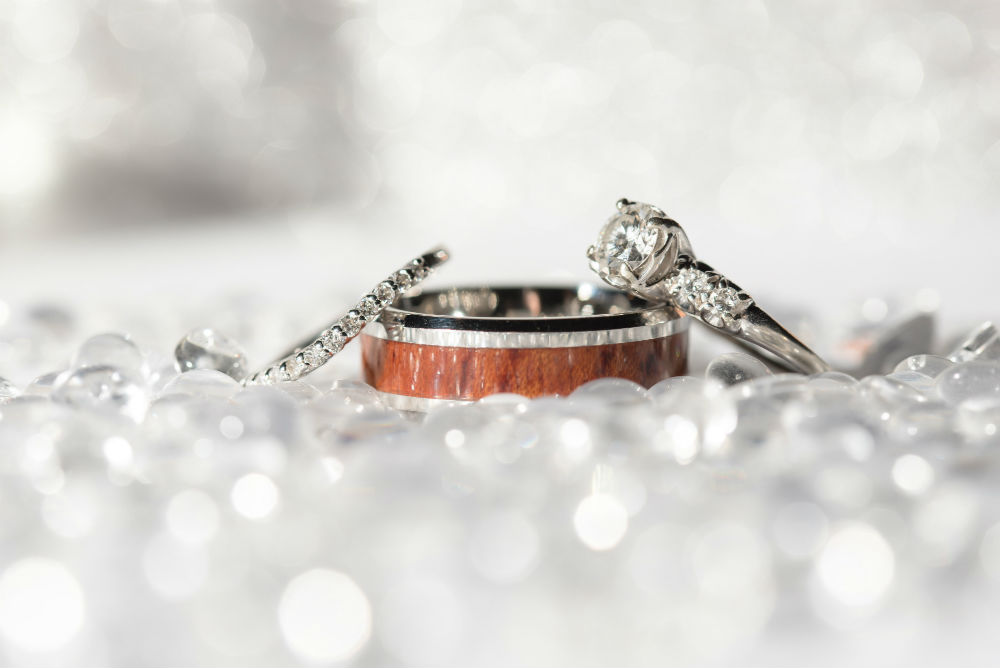 If you're new to the process of buying jewelry, we know it can be a bit of a hassle to learn all the terminology and distinctions between, say, an engagement ring and a fashion ring. But have no fear! Rottermond Jewelers is here to provide a handy guide to distinguishing between different types of jewelry, what you should expect from the categories that go into those types, and the methods of financing your choice once you've made it. Read on to find out more!
Bridal Jewelry
When we talk about "bridal jewelry," we're not talking specifically about jewelry for the bride. In fact, this category includes engagement rings, women's wedding bands, men's wedding bands, and anniversary rings.
Engagement rings tend to feature diamonds as the center stone, with the predominant types being: halo (diamond surrounded by a ring of smaller diamonds), side stone (diamonds along the band), three stone (two mid-size diamonds on either side of the center stone), and solitaire (a single diamond).
When it comes to wedding bands, most men and women pair their bands in some way, either choosing matching bands or bands whose colors and stones contrast. But no matter the options, the most important aspect of bridal jewelry is that you and your partner have jewelry that's comfortable and aesthetically pleasing to you, because you're going to be seeing them daily.
As their name implies, anniversary bands commemorate the wedding anniversary of a couple. Many women choose to personalize their rings by pairing the metal with the anniversary (for example, a gold ring for their golden anniversary), or with the birthstones of their husband and their children. Anything goes with anniversary bands, so your imagination is the limit!
Fashion Jewelry
"Fashion jewelry" refers to all fine jewelry that isn't bridal. While this category includes fashion rings, it also includes common styles like bracelets, earrings, and necklaces.
Many women purchase fashion jewelry to add sparkle and vibrance to their look, but these pieces are more often chosen as anniversary gifts, holiday presents, or birthday gifts. There's also a wide range of options for luxury, since fashion jewelry can be added to a beachside look as easily as it can be added to the black dress being worn to an elegant dinner.
Buying Your New Piece
Here at Rottermond Jewelers, we offer plenty of financing options for customers who want to purchase a new piece of bridal or fashion jewelry. We offer up to 18 months zero interest financing through Wells Fargo and Synchrony Financial. We also offer 15 months zero interest financing through Chase. Certain terms and conditions apply, but if you contact us, our team of courteous professionals will be more than happy to guide you further through the process of financing at Rottermond Jewelers.
The process doesn't end when you take your new piece home, however! After you buy your new necklace or statement ring, make sure to ask for the certificate of authentication for the jewelry item. Additionally, you should look into getting your jewelry appraised and insured. You may feel that harm will never come to your new accessory (it is new, after all), but it's always best to be on the safe side.
If you'd like to learn more about bridal jewelry, fashion jewelry, and the buying process at Rottermond Jewelers, give us a call at 248-685-1150 or stop by either of our locations in Milford and Brighton, Michigan today!