Experts at Rottermond Jewelers Reveal the Top Four Engagement Ring Trends of This Year
July 2nd, 2019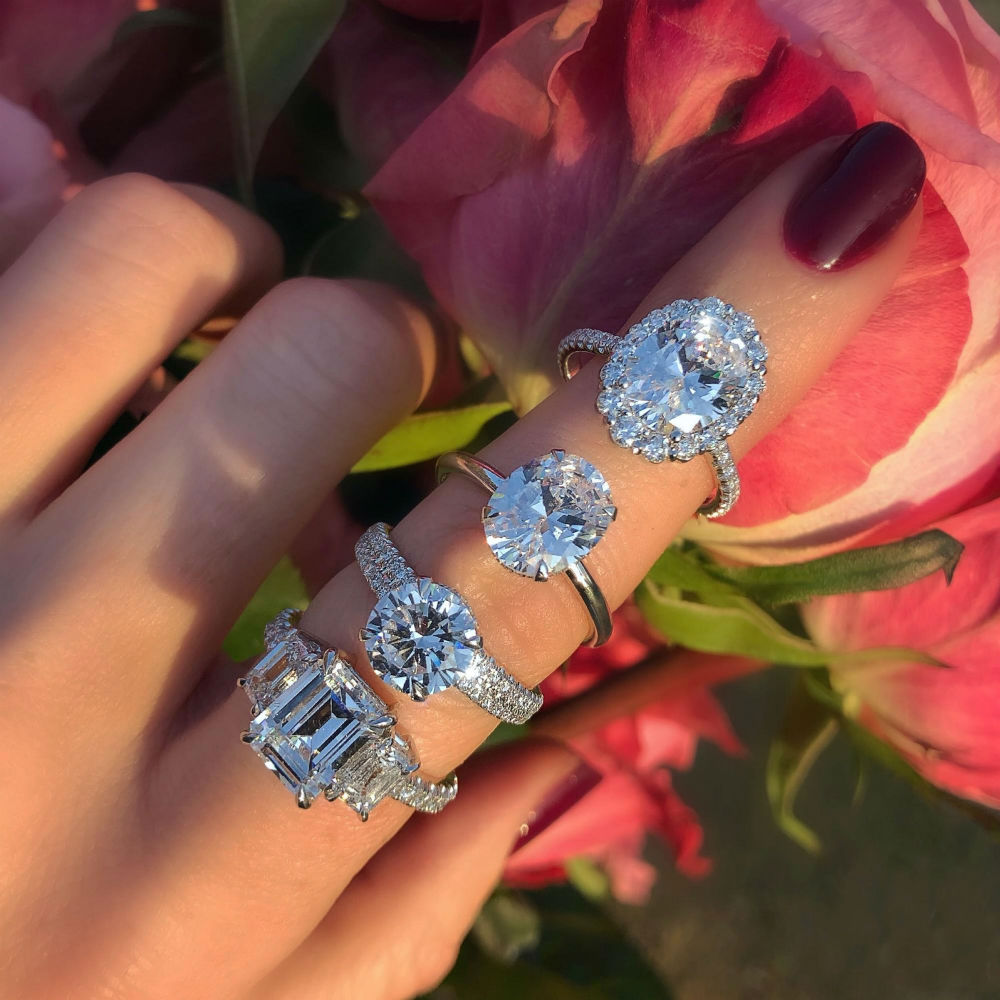 As one of the most popular jewelry retailers in Michigan, the experts at Rottermond Jewelers have seen their fair share of bridal and fashion jewelry trends pass through their showrooms.
In recent years more and more brides-to-be have asked for engagement rings that put their personalities on full display, and designers are more than willing to oblige. Here are four popular engagement ring trends that stand above the rest this year.
Starting off the list are fancy diamond shapes -- with highly-requested marquise, oval, and pear shapes coming in first. Although round cut diamonds are still the number one choice for brides all across the nation, many women today opt for fancy shapes to lend a distinctive, eye-catching look to their engagement ring.
Colored center stones are another trend jewelry experts see a lot more of, especially with celebrities like Lady Gaga and Victoria Beckham leading the charge. After all, who can resist the allure of having their favorite color or birthstone incorporated into their engagement ring? Bellissima, an Italian brand available at Rottermond Jewelers' Brighton store, takes this one step further: shoppers can customize 120 different designs with diamonds, sapphires, emeralds, rubies, or morganites in the designer's virtual store.
On the other end of the spectrum are minimalist engagement rings, which are perfect for fiancées with a decidedly understated taste in fashion. The Crown collection from Michael M, a bridal designer available at Rottermond's Milford showroom, displays this perfectly. Flawless center stones are flanked by a simple band of smaller side diamonds, amplifying their beauty effortlessly.
Finally, future brides with a penchant for one-of-a-kind jewelry pieces can opt for a custom-designed engagement ring. Do they want to combine their favorite parts of three different rings into one? Is there a look they're going for but can't quite put their finger on what "it" is? With the help of a master jewelry designer, every bride-to-be can get exactly what they've dreamed of.
For more information on the engagement ring designers and custom design services available at Rottermond Jewelers, call (248) 685-1150 for their Milford location or (810) 220-0015 for their Brighton location.
About Rottermond Jewelers
Since its establishment in 1984, Rottermond Jewelers has served as a trustworthy purveyor of all things fine jewelry and luxury watches for the people in Milford and Brighton, Michigan. Inspired by his hometown's focus on family and community, founder Dean Rottermond set out to build a business that emulated these traits as well. That's why, for more than 35 years, the retailer has donated over $460,000 to local charities and non-profit organizations like the American Cancer Society and ALS of Michigan, Inc. Today, Rottermond Jewelers is renowned for its unparalleled inventory, top-notch customer care, and expert custom jewelry design and other services.
Get in touch with the jewelry retailer by sending an email to info@rottermond.com or by calling (248) 685-1150 for their Milford location and (810) 220-0015 for their Brighton location.