MICHIGAN JEWELRY STORE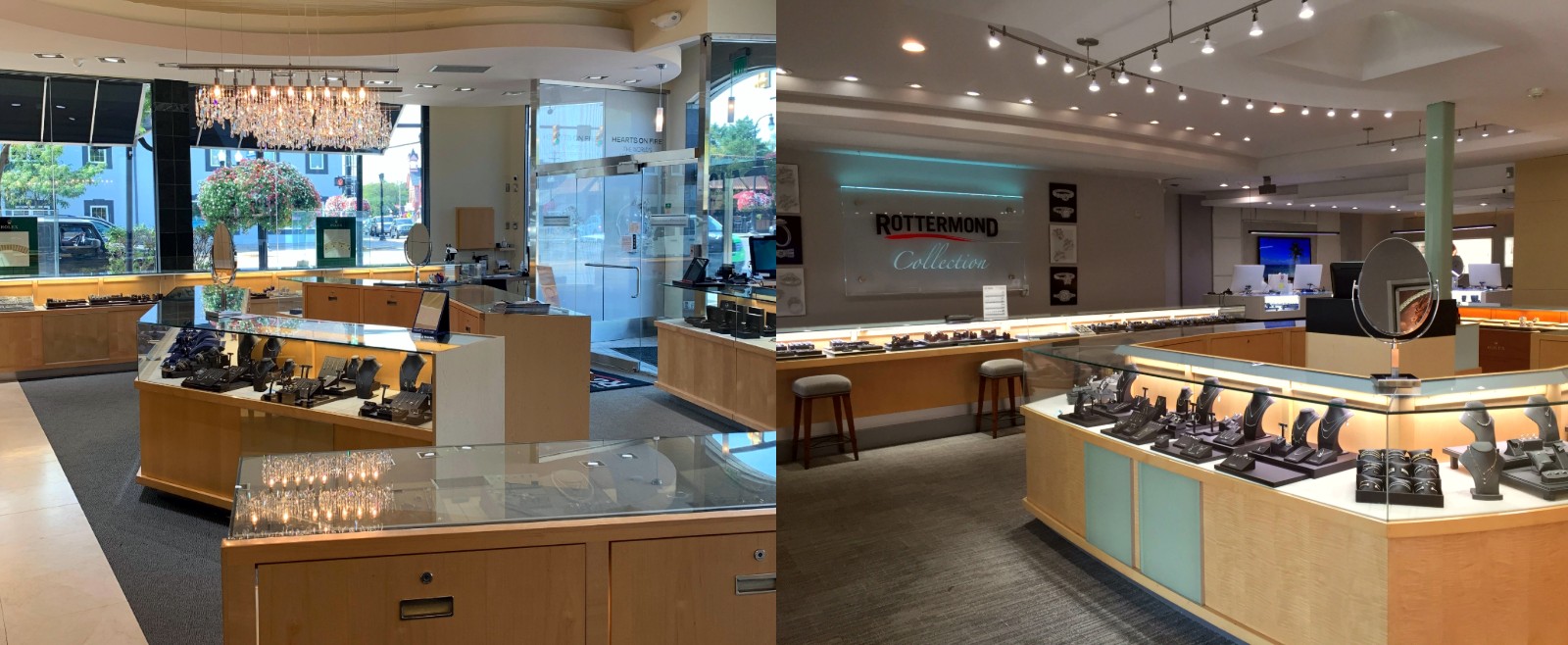 Michigan is one of the most unique parts of the United States. The only state composed of two peninsulas, the shape of the state is like two friends reaching across the Straits of Mackinac, and that friendship between the Upper and Lower Peninsulas is reinforced by the historical relationship between the local Algonquian peoples, the French and English, and the many different immigrant groups that call Michigan home.
Here at Rottermond Jewelers, we consider ourselves fortunate to have locations in Milford and Brighton, Michigan. Our showcases are filled with diverse collections of elegant jewelry and timepieces, which only serves to reflect the beauty and crossroads nature of our state, and we're always happy to bring a new designer collection to our customers.
BRANDS AVAILABLE AT ROTTERMOND JEWELERS
If you're looking for a gorgeous engagement ring to perfectly reflect the passion and beauty of your relationship, you might adore the modern excellence of the Michael M Strada collection and the Hearts on Fire Lorelei collection. And once you've found the perfect engagement ring, why not match it with a dazzling wedding band from Martin Flyer, whose Stackers collection features interlocking halos of diamond-studded grace?
We're also proud to be an authorized retailer of Swiss-made watches, so you can be assured that when you visit Rottermond Jewelers, you're visiting a jeweler with an incomparable selection that's hard to find elsewhere. And don't overlook our fashion jewelry selection from luxury brands such as John Hardy, Gabriel & Co., and Doves by Doron Paloma.
At Rottermond Jewelers, we carry some of today's top jewelry and watch brands, and we always offer fair pricing for all our customers. For your peace of mind, we also offer a three-year limited warranty against manufacturer's defects.
SERVICES OFFERED AT OUR MICHIGAN JEWELRY STORES
Because our business has been family-owned since 1984, our clients quickly become friends, and we ensure that they're greeted by first name and with personalized service. We also strive to provide the kind of services that you can expect from a first-class Michigan jewelry store.
We offer remarkable jewelry repair services, thanks to two unique factors: First, our expert team of jewelers and goldsmiths is able to help you with all of your jewelry needs. Secondly, we have invested in a cutting-edge workshop with one of the only laser welders in the larger Detroit area. Our watchmakers are specially trained to help with vintage and modern timepieces, and are certified to repair high-end watches as well.
Additionally, we're pleased to offer custom jewelry design services for our customers. If you have a dream of custom jewelry you'd love to see come to life, stop by either of our locations to talk to our team!
SHOP AT ROTTERMOND JEWELERS IN MICHIGAN
Every piece of jewelry is a keepsake that expresses love, either for one's partner, one's special someone, or for oneself. At Rottermond Jewelers, we admire that our industry is steeped in care, and we strive to express that care for our community.
Every year, we donate thousands of dollars to important causes in our area, including the Michigan chapter of the Make-A-Wish Foundation, the Livingston County Humane Society, and Community Resource Sharing. If you'd like to find out more about Rottermond Jewelers, get in touch with us! Call 248-685-1150 for our Milford showroom or 810-220-0015 for our Brighton storefront.