Why Gabriel & Co. Bridal Jewelry Should Be On Your List
September 20th, 2020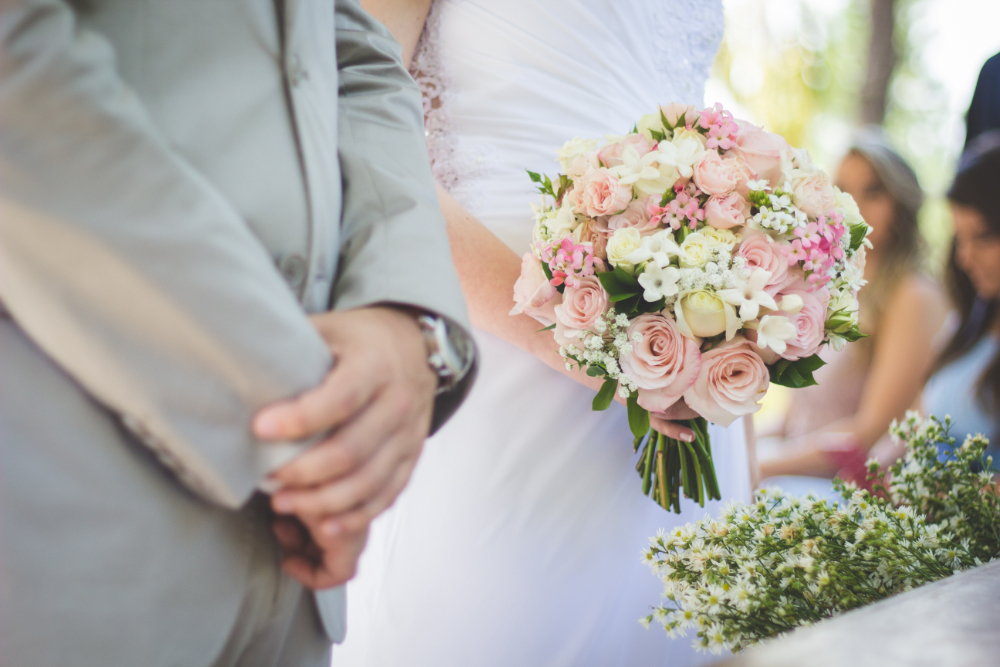 Looks don't lie - when a wedding band or engagement ring catches our discerning eye, we know there's always more to the story, and plenty more fabulousness to come. Gabriel & Co. is one of those brands who puts their entire heart into everything they produce for your bride-to-be. Specializing in a regal look that will not be found elsewhere, Gabriel &. Co Bridal jewelry will be a gift they will not forget any time soon.
The One Who Started It All
A relatively young voice in the world of fine fashion, Gabriel & Co. has been in operation for nearly three decades. Two brothers, Jack and Dominick, themselves the sons of a master jeweler, took a look at the industry surrounding them. Noticing a lack of quality and craftsmanship, they made it their mission to produce the jewelry that exceeded the incredibly high standards they grew up answering to under their father.
At the heart of their ethos is the fact that jewelry is meant to serve the occasion - a wedding, a birthday, a congratulations, or any other moment worth remembering. They create art you can wear without the pretense - a hot commodity and a rare thing to find in this age of frivolity and senseless adornment. Each ring crafted is a unique statement with a definitive purpose.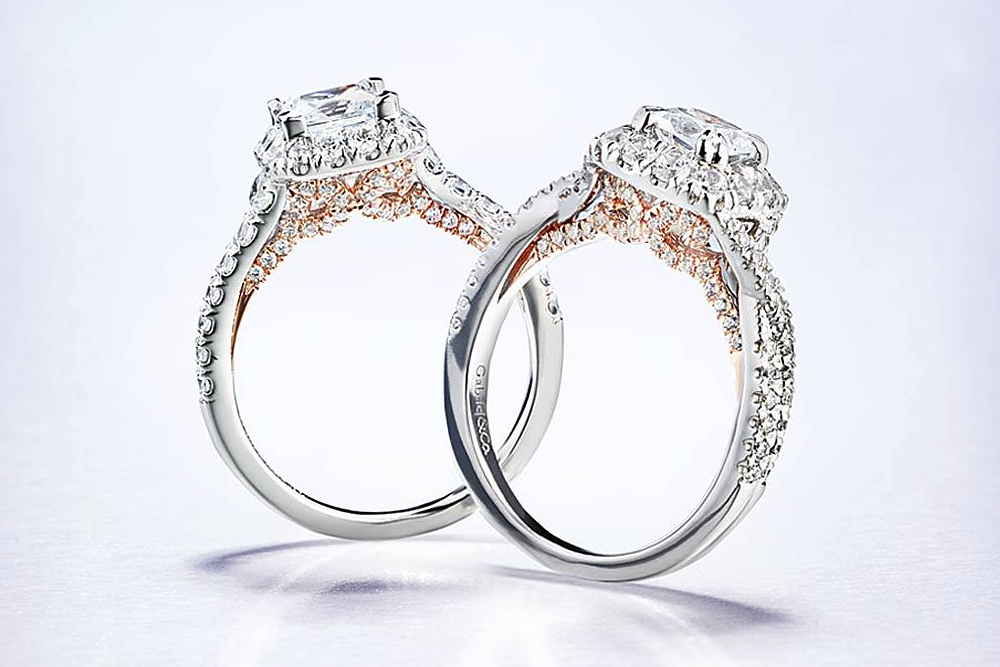 A Gabriel & Co. Ring for Every Bride and Groom
At the center of every wedding day are two incredible diamond wedding rings, and Gabriel & Co. is more than capable of supplying them for you and your partner. Whether you've yet to pop the question or are preparing for the big day itself, there is a Gabriel & Co. wedding band or engagement ring just waiting to be chosen - our favorite happens to be the Art Deco halo ring, a veritable fireworks display of impeccably-cut diamonds and gleaming white gold. For the slightly more traditional bride, we direct your attention to any of the diamond solitaires in their catalogue.
Fashion Jewelry from Gabriel & Co.
Despite all there is to love in their wedding collections, we urge you to not forget that Gabriel & Co. also produces much to appreciate in the way of fashion jewelry, as well. Gold fashion rings with diamonds complement dreamy botanical motifs; an army of classy bar pendants will also vye for your attention here, as well. Chain-links, arrowheads, and crown-like designs will charm those with a modern and bold sense of style, but fear not - these more audacious pieces are accompanied by equally-enviable, slightly more minimal variations, allowing you to incorporate the Gabriel & Co. spirit into your wardrobe seamlessly, no matter who you are.
The Rottermond Promise
Ready to seal the deal in style? Fashionistas in the greater Huron Valley area already know where to go for all of the best in Gabriel & Co. bridal jewelry, as well as nearly two dozen other name-brand designers. To learn more about how to get wedding-ready this summer, our team of certified experts have all of the insider information you need, straight from the source. To book an appointment, you can reach out to us online or give us a call at (248) 685-1150 for our Milford location and (810) 220-0015 for our jewelry store in Brighton.