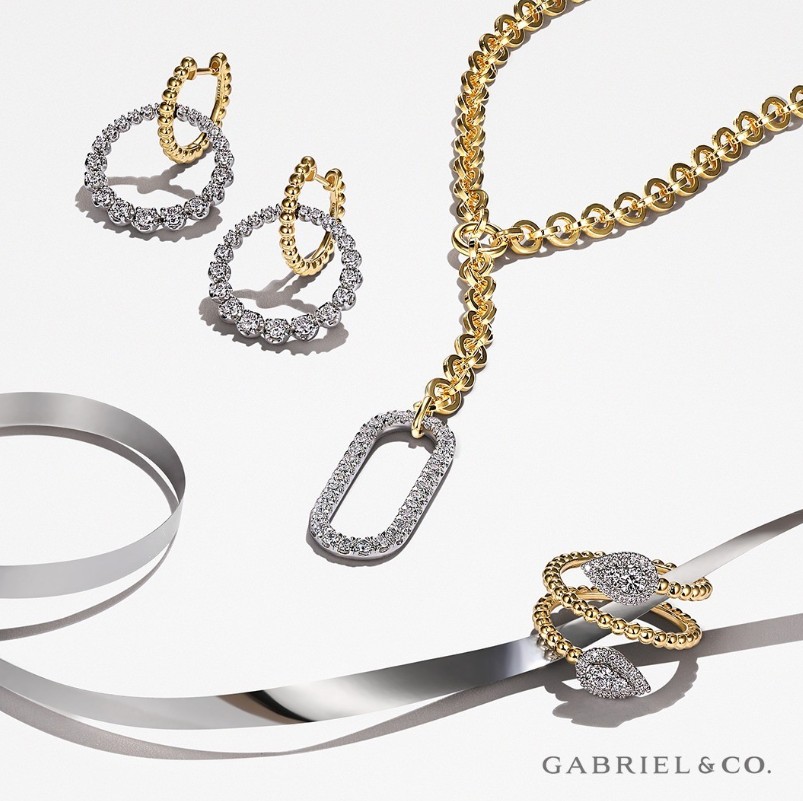 CHARACTERISTICS OF GABRIEL & CO.
Rottermond Jewelers is founded upon a commitment to excellence, innovation, and artistry. We always strive to provide the highest quality products to our customers, ensuring their value and beauty last for years. This is why it is our joy to house several distinctive bridal and fashion jewelry collections by the world-renowned designer Gabriel & Co. For more than 30 years, this New York-based brand has consistently provided the world with uniquely breathtaking pieces crafted with skilled hands and state-of-the-art technology. Top-grade metals, certified diamonds, and ethical practices combine to create some of the finest accessories on the market.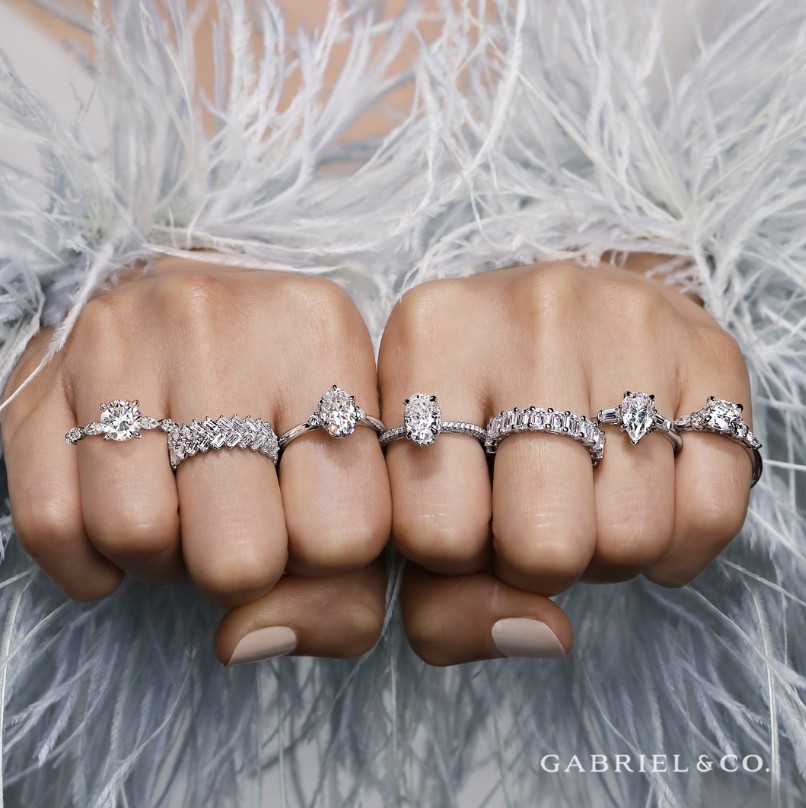 BRIDAL JEWELRY
Collections of engagement rings and wedding bands in Gabriel & Co.'s bridal collections are wonderfully modern, with some nods to tried and true vintage aesthetics. From sparkling halos to minimalist solitaires, romantic three stone rings, and sophisticated side stones, their engagement rings are precisely crafted to reflect your unique love story. Wedding rings by this designer feature immaculate details that exhibit the incredible artistry that makes this brand so widely beloved. Choose between glittering eternity bands, curved bands that are perfectly sculpted to make room for the engagement ring's center stone, and stackable rings that are delicate and perfect for layering.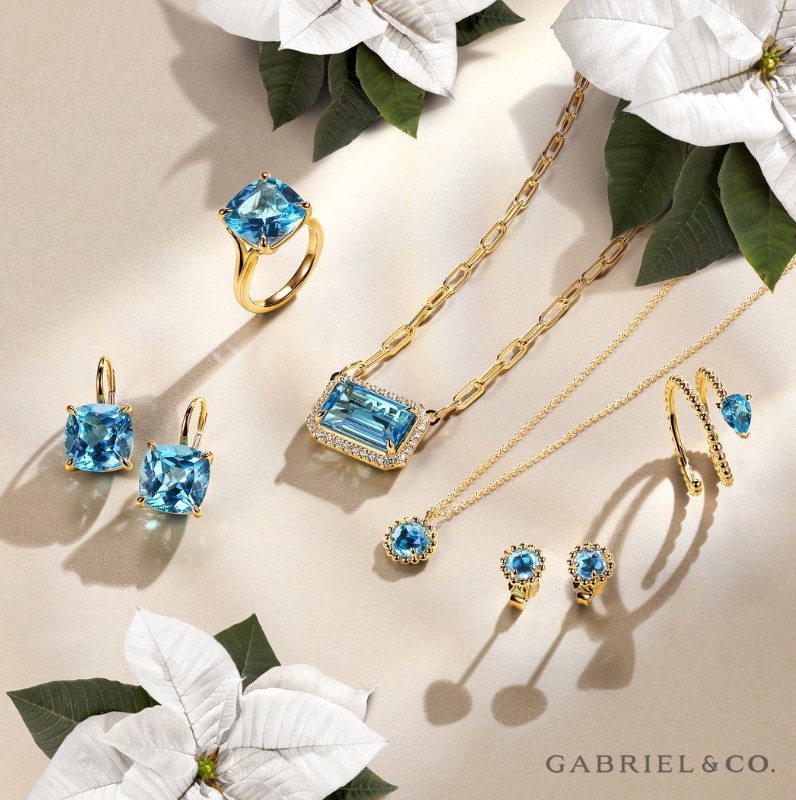 FASHION JEWELRY
Gabriel & Co.'s selection of fashion jewelry caters to a wide range of aesthetic preferences, each designed with incredible attention to detail and exquisite quality gems and metals. Whether you're looking for a few staple pieces like a pair of fashionable gold hoops or a versatile chain necklace, you're certain to find a fitting piece among our inventory of Gabriel & Co.'s fashion collections. We also offer stand-out accessories perfect for gifts or special occasions, like bold gemstone rings or dazzling diamond bracelets. You can trust that any piece you purchase from this brand is crafted to last, always attracting the attention of onlookers.
SHOP GABRIEL & CO. JEWELRY AT ROTTERMOND JEWELERS
Whether you're seeking a stunning piece of bridal or fashion jewelry, you're certain to find a piece that phenomenally suits your individual aesthetic and needs here at Rottermond Jewelers. Our Milford and Brighton, Michigan jewelry stores are stocked with collections of accessories by some of the world's finest names in jewelry, such as Gabriel & Co. It would be our pleasure to guide you through our inventory to pieces to seamlessly fit into your personal collection, keeping your wardrobe fresh and updated. Contact us today with any questions about our products and services, or stop by one of our showrooms to browse our inventory in person.