Shinola
CHARACTERISTICS OF SHINOLA
Shinola is one of the few new American watchmakers. Based in Detroit, this fantastic brand was founded in 2011. While they create a wide variety of products including leather goods and bicycles, their initial focus was timepieces. High-quality craftsmanship and elegant silhouettes are defining features of the Detroit brand, with quick-to-read dials and bold faces. They are recommended for those seeking an everyday companion and versatile accessory. Many of their watches exhibit a plethora of complications for added functionality, such as chronographs and day/dates. Find your favorite Shinola timepiece from Rottermond.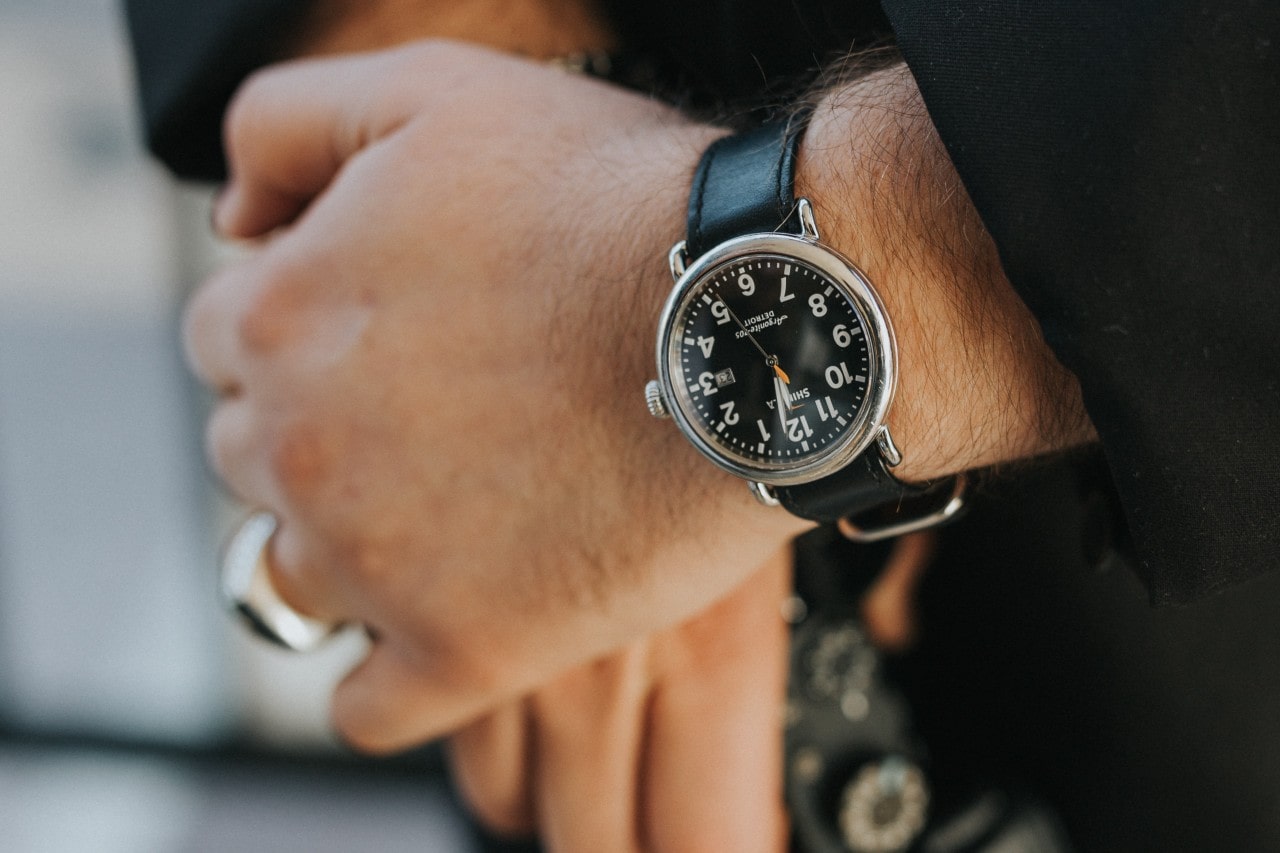 POPULAR MEN'S SHINOLA WATCH COLLECTIONS
Shinola offers many fantastic watches, such as the Duck collection. These sport watches are as fashionable as they are durable. Water resistant up to 650 feet, a piece from this collection is suitable for any outdoor adventure. The high-quality rubber strap ensures that it will survive all of the elements, as does the stainless steel case. Traveler watches are more fashion-forward than the Duck collection, yet their aesthetic is conveniently casual. Canvas straps, stainless steel cases, and muted but colorful dials evoke a late 2000s vintage-inspired style. Sea Creatures watches exhibist a more eccentric, nautical style via nylon bands and diver-style bezels.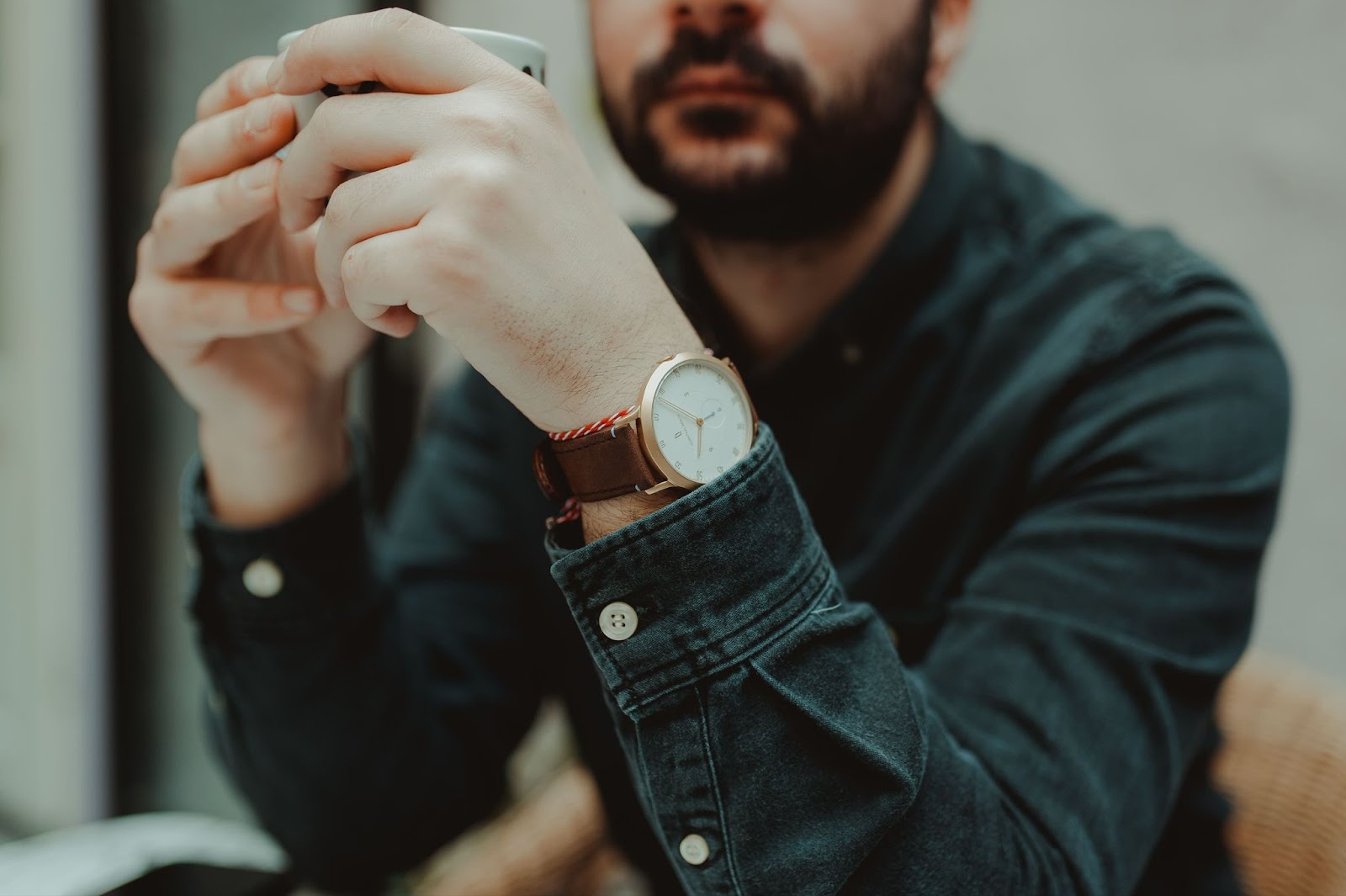 POPULAR COLLECTIONS OF WOMEN'S WATCHES BY SHINOLA
Shinola creates a plethora of glamorous and elegant women's watches. The Birdy collection features a classic yet modern design with a round dial and a mix of leather and metal straps. Meanwhile, the Vinton line offers a more minimalist style with a rectangular case, clean lines, and several leather strap options. Finally, timepieces in the Derby collection are designed for those who appreciate a vintage look, with a large square dial, domed sapphire crystal, and leather strap that complements the classic style. Every watch is crafted with the finest materials, precise movements, and attention to detail.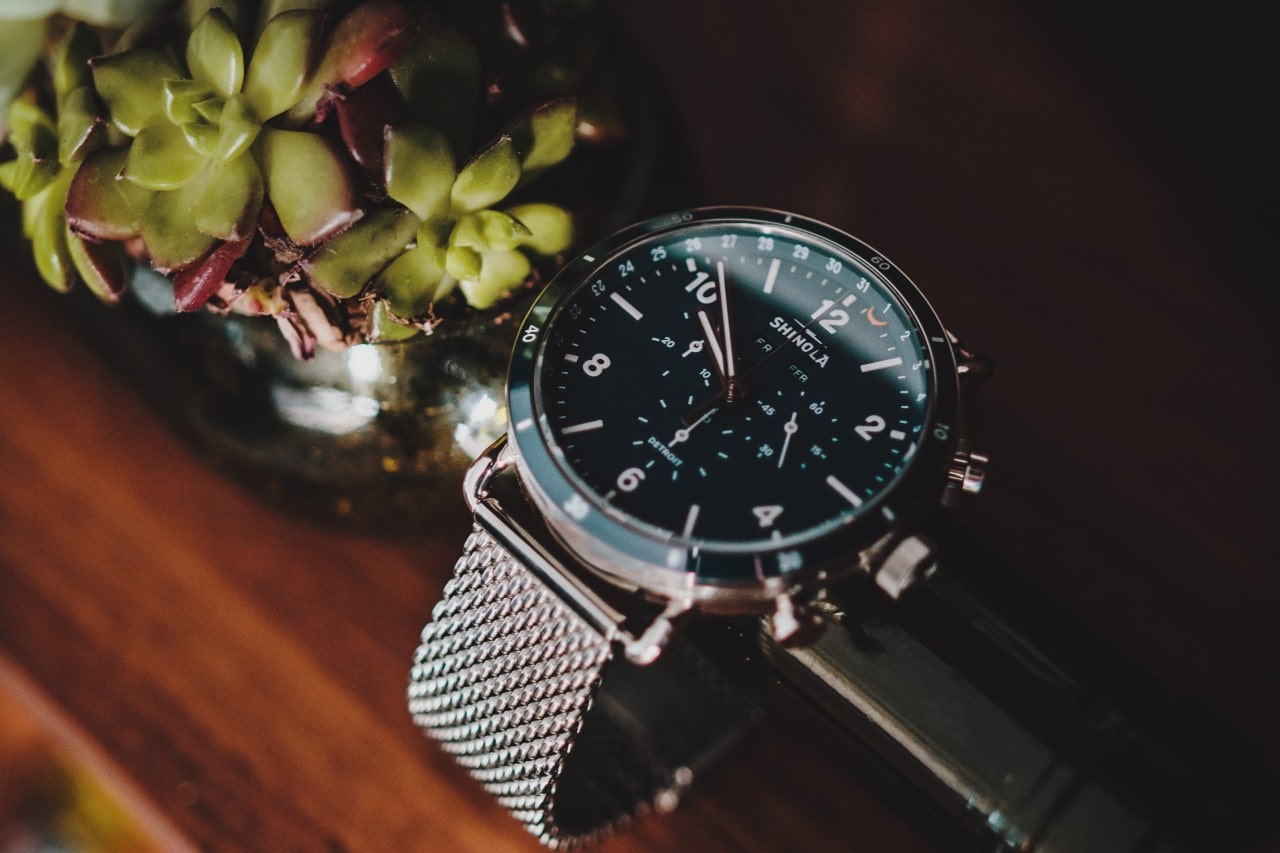 DISCOVER SHINOLA WATCHES AT ROTTERMOND JEWELERS
Rottermond is Michigan's premier source of luxury. Our Brighton and Milford jewelry stores offer a wide selection of timepieces, bridal jewelry, and more. You're certain to find the finest of all accessories in our pristine showrooms. We have been working to keep Michigan fashionable for decades and intend on doing so for many more years to come. To better serve our customers and community, we employ goldsmiths, watchmakers, and gemologists. That way, we can repair your watch and help you create jewelry. Want to know more? Call our Milford store at (248) 685-1150 and our Brighton store at (810) 220-0015 to talk to our staff.