Find Gifts for the Wedding Squad at Rottermond
August 15th, 2020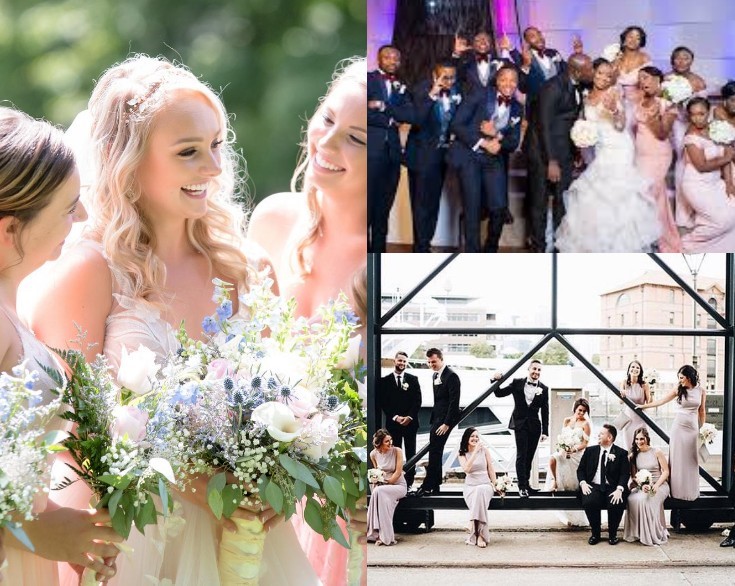 The jewelers at Rottermond are not only experts on engagement rings, but they also offer great ideas on how to offer a special thanks to your wedding squad.
A wedding is a group effort, so it stands to reason that the "thank you" list for the bride and groom are many names long. Moms, dads, family, friends - all of those who helped plan the special day deserve something special. That's where Rottermond comes in.
Their wedding gift ideas range from engravable items such as money clips and flasks, to classics such as bracelets, earrings, and necklaces. For more unique gifts that are as practical as they are luxurious, consider jewelry travel boxes or slick leather wallets.
With a limitless array of potential gift ideas, you can be sure that a trip to Rottermond will prove to be as thrilling as it is informative. Simply let them know your price range and how many gifts you will be needing and the experts at Rottermond will supply you with a list of items to choose from.
Not only will you save hours on shopping time, but you can also save money. Rottermond has a special offering: buy four gifts and the fifth gift of equal or lesser value is their gift to you.
About Rottermond
Based in the Huron Valley, Rottermond has been giving back to their community since 2005. Their staff is the most experienced in the region and they are happy to help their clients discover their next favorite treasure. With storefronts in Milford and Brighton, Rottermond has established themselves as one of the top jewelers in Michigan. Not to mention, they have given over four hundred thousand dollars back to their communities.
To learn more about the products offered by Rottermond, visit their website at rottermond.com.