MILFORD JEWELRY STORE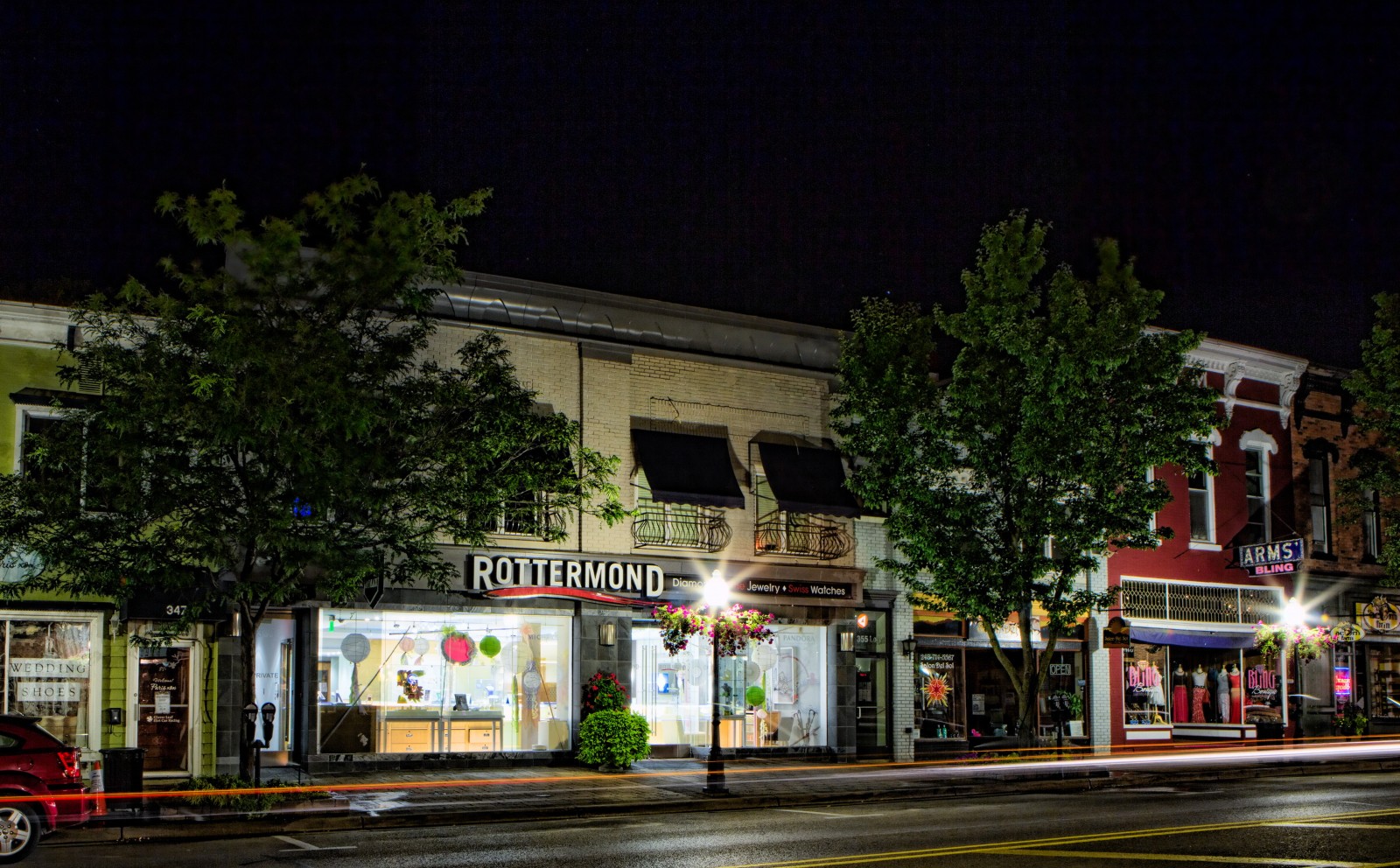 The village of Milford occupies a unique position in Michigan. At just 6,200 citizens, Milford exudes "small town" charm. We are also at the center of a larger community of 25,000, so business is always booming. At Rottermond Jewelers, we're proud to serve the finest choices in jewelry to the people of our town. Whether you're a local or driving down from out of town, you won't find a better Milford jewelry store than Rottermond Jewelers.
BRANDS AVAILABLE AT ROTTERMOND JEWELERS
When you're shopping for a new engagement ring to pop the question or a wedding band to tie the knot, we showcase designers like Hearts on Fire, Gabriel New York, and many more that are sure to impress. When you're looking for fashion jewelry to liven up your wardrobe or add some glamor to a nighttime look, turn to brands like John Hardy and Michael M. Don't forget that we're also an authorized retailer for the finest Swiss-quality timepieces in the industry.
If you're looking for the finest brands in the world of jewelry and horology, remember to make Rottermond Jewelers your first stop.
SERVICES OFFERED AT ROTTERMOND JEWELERS
What sets Rottermond Jewelers apart from other Milford jewelry stores is that we're a full-service jeweler. We want to forge a relationship with our customers that will last decades. Our team of highly educated staff members includes award-winning jewelers, gemologists, watchmakers, and appraisers. Our master goldsmiths have the training to maintain and repair your pieces. Rottermond Jewelers has also invested in one of the only laser repair machines in the Detroit area, which allows us to delicately repair even the most intricate pieces of gold, silver, or platinum jewelry.
Our team also includes masters of watch repair, and our watchmakers have years of experience in cleaning and reassembling your treasured watch so it runs like new. When you're looking for custom jewelry design, remember that Rottermond Jewelers is ready to help you make your dreams of one-of-a-kind jewelry come to life.
SHOP AT ROTTERMOND JEWELERS IN MILFORD, MICHIGAN
Rottermond Jewelers is committed to giving back to the community that gives us so much. The Huron Valley Chamber of Commerce voted us "Business of the Year" for our continued community involvement, which we're proud to engage in every year. From the Make-A-Wish Foundation to Gleaners Food Bank to United Auto Workers Local 5960, we're a Milford jewelry store that does its best to stay involved in our area.
If you're interested in our exceptional bridal and fashion jewelry, our Swiss-quality timepieces, or the useful services we offer our clients, don't hesitate to contact us at 248-685-1150 or visit our Milford, Michigan showroom today!