Wearing and Understanding Your Birthstone
October 15th, 2021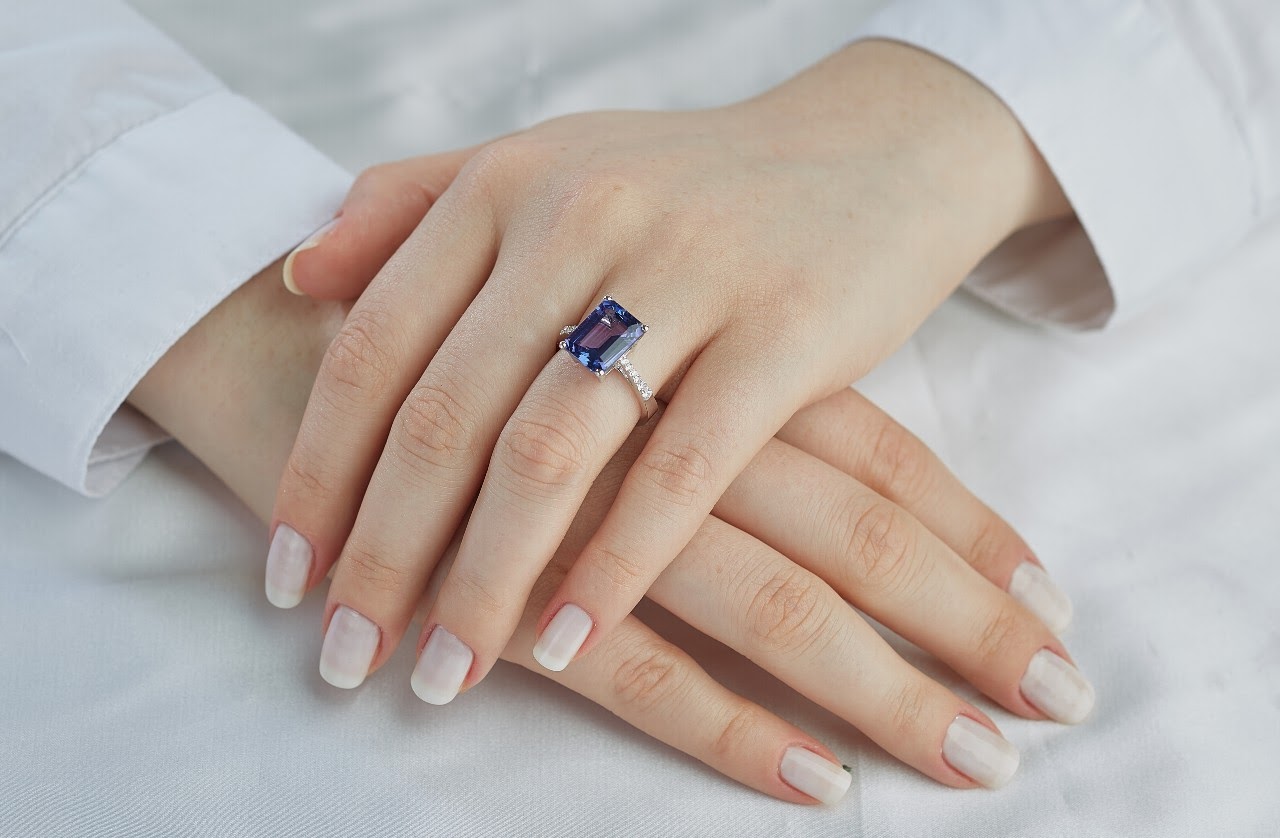 Birthstone jewelry has the exceptional ability to feel extremely special and personal to us because of the connection we have to our birth month. Though each stone tends to symbolize a strong personality trait, and can frequently be linked to similar traits associated with horoscopes, many of us simply enjoy having a stone specific to our time of year. We've put together a guide identifying some of our favorite pieces of birthstone jewelry, courtesy of Rottermond Jewelers.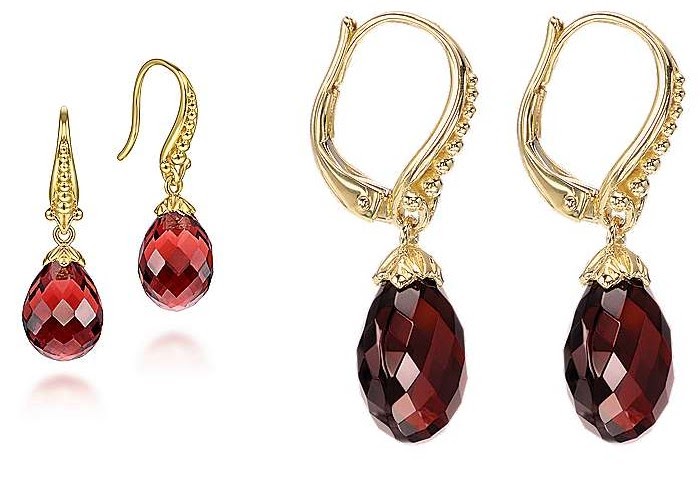 January - Garnet
Garnet, the birthstone of January, signifies true friendship and trust. It's mined in a rainbow of colors and comes from the Latin word "seed" due to its uncanny resemblance to a pomegranate seed. Its symbolism of unwavering trust is one of the reasons why sweethearts exchange garnet jewelry on their 16th or 19th wedding anniversaries.
Gift these stunning Gabriel & Co. Faceted Garnet Teardrop Earrings and you're guaranteed to have your special someone falling in love.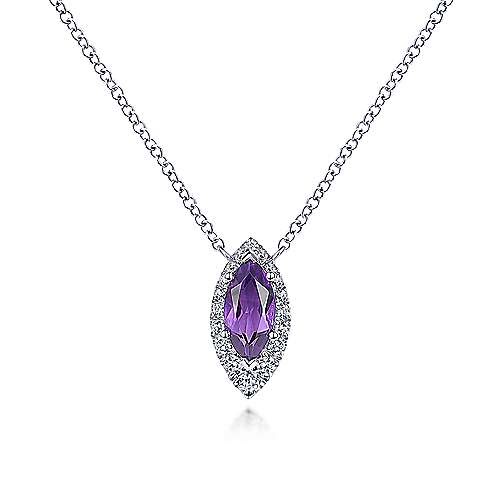 February - Amethyst
Amethyst carries a variety of quartz that gives it a spectacular purple color ranging from a blend of deep violet and red to a lighter lilac hue. This gemstone is known to symbolize royalty and enable the wearer to be clear headed. Many royals in Europe adorned their crown with amethysts throughout history.
Even within the same stone, the intensity of color can fluctuate, making this one of the most interesting stones to gift someone. Dazzle your darling with a gorgeous, marquise cut amethyst necklace, framed by a stunning diamond halo for enhanced radiance.
March - Aquamarine
Aquamarine is the birthstone of March — it's rich in color and represents a continued symbol of youth, health and hope. It was once believed that this gem protected sailors, ensuring a safe journey across the temperamental seas. The cool shade of light blue dutifully welcomes spring, making alluring aquamarine and diamond studs a refined accessory.
April - Diamond
A girl's true best friend, diamonds symbolize strength, love, and health. They're a timeless gemstone, continuously at the forefront of the jewelry market and leading in innovative design. Diamonds accelerated in popularity in the early 20th century due to its traditional use in engagement rings, serving as the ultimate symbol of love. This dainty diamond necklace highlights the focal point of its delicate white gold chain, making a radiant declaration of your love.
May - Emerald
With its rich green color and radiating undertones, Emerald is considered to represent rebirth and love. It's one of the rarest gemstones and typically mined in Columbia, Brazil, Afghanistan and Zambia. These stones are also associated with royalty — Egyptian Queen Cleopatra loved the gem so much that she had dedicated mines to supply her with the precious stone. Consider this statement diamond and emerald ring, featuring twisted white gold bands, marquise cut stones, and a pavé setting.
June - Pearl | Alexandrite
June birthdays have claimed two birthstones; pearl and Alexandrite. Pearls are, understandably, immensely popular in fine jewelry due to their naturally occurring radiance. They're classy, elegant and uniquely created. Kaleidoscopic Alexandrite gemstones are extremely rare and considered highly desirable due to their ability to change color based on lighting. For the classy lady in your life, consider a simple yet elegant cultured pearl necklace, connected by a string of delicate pavé set diamonds on a 14k white gold chain.
July - Ruby
Rubies are considered the king of gems and represent love, health, and wisdom. It's believed that wearing rubies bestows good fortune on the owner and they're known for increasing in value year after year through natural changes to their hue, quality and intensity. For the passionate soul, a ruby and diamond necklace expresses your longing desire for your love born in July.
August - Peridot
With its signature lime green color, Peridot is believed to instill power and influence upon its wearer. These gemstones are typically found in lava, meteorites, and deep in the earth's mantle with yellow-green peridot being an exceptionally remarkable find. Many people are mesmerized by its dewy yellow-green coloring and consider the stone to be reminiscent of meadows and lemongrass. Treat your August-born lover with an alluring peridot and diamond chevron ring, with a distinguished pear shaped center stone and a shimmering cluster of three round diamonds.
September - Sapphire
Sapphire represents undying loyalty and is believed to protect the wearer's loved ones from harm's way. This stone is known for coming in a variety of different hues, as well as being the hardest precious stone, making them an ideal gem for everyday wear. Sapphire is most desired in its pure, rich blue color, but it is present in almost every color including pink, yellow and green. A dramatic pair of dark blue sapphire studs, encircled in a modified pear shape diamond halo, make an elevated, regal addition to any outfit.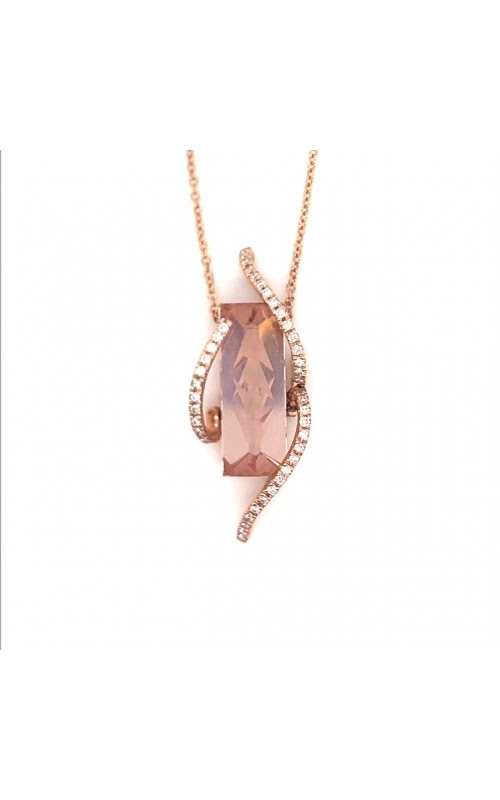 October - Tourmaline | Opal | Pink Zircon
October is another month featuring multiple birthstones. Tourmaline is a treasured gemstone as it is available in the widest color range of any gem species. It's believed that wearers of this gemstone are protected against negative energy and will have balanced chakras.
Undeniably beautiful, Pink Zircon has a deep rose color and is considered to support the achievement of goals and dreams. Opal comes from silica-rich waters, and serves as a symbol of hope. Believed to be a mineral of amplification, the opal is absorbent and reflective, bringing clarity and high vibrations.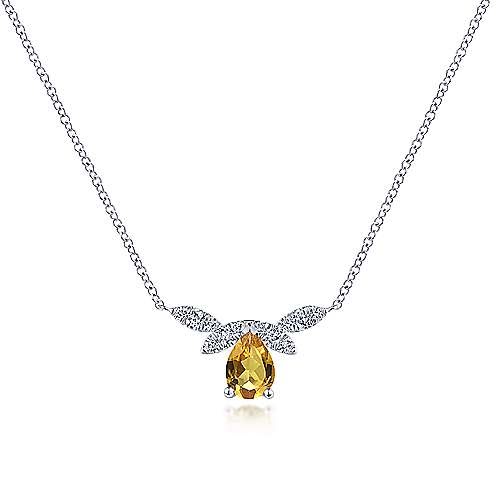 November - Topaz | Citrine
November birthdays are associated with Topaz and Citrine. The warmth of Citrine is known to be a gift from the sun and welcomes abundance and prosperity. Citrine is mostly found in Brazil, Bolivia and Spain. Topaz is most desired in its orange-like hue and comes in a variety of other colors like blue, pink or yellow. This gem is believed to alleviate stress and anxiety while amplifying optimism in the wearer. A delicate white gold citrine necklace, featuring a pear shaped gem and diamond petal designs, will be treasured for years to come.
December birthdays have a claim on three gemstones; Zircon, Tanzanite and Turquoise. Zircon can be found in a variety of colors, but blue is the overwhelming favorite, especially as we enter the month of beautiful icicles, cold weather, and snow. Turquoise is semi-translucent to opaque ranging from blue to green, believed to bring calmness and serenity to those who display it.
Exotic tanzanite is found in only one place on Earth, near the majestic Mount Kilimanjaro, and is considered to possess high vibrations ideal for deep meditation.
Shop Birthstone Jewelry at Rottermond Jewelers?
Whether you're looking for a thoughtful gift or something personal for yourself, Rottermond Jewelers' vast collection of exquisite fine jewelry is sure to have exactly what you're looking for. Stop by our Main Street showrooms in Milford or Brighton to view our selection in person, or contact us and one of our jewelry experts will be in touch with you soon.