Sparkling Sapphire Jewelry for September Birthdays
September 15th, 2023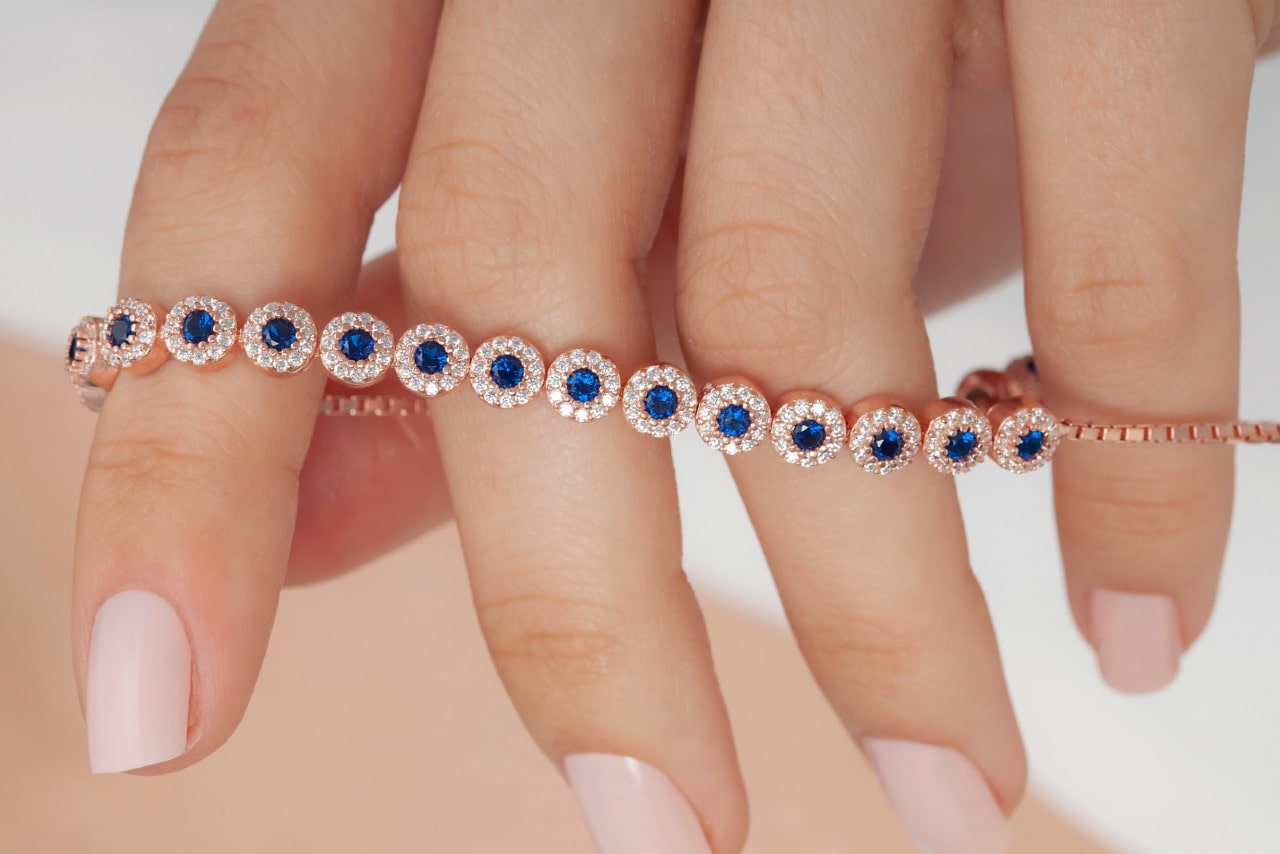 Birthstone jewelry holds a special allure, connecting wearers to their birth month and the unique qualities associated with it. Sapphires, the splendid blue gemstones representing September, have been treasured for centuries due to their vibrant color and symbolic associations with wisdom, loyalty, and nobility. At Rottermond Jewelers, the allure of sapphires has both a contemporary twist and a traditional love that we happily display. With an incredible selection of designer sapphire jewelry, each piece showcases the stone's beauty while encapsulating artistry and elegance, making it a perfect personal or gift choice.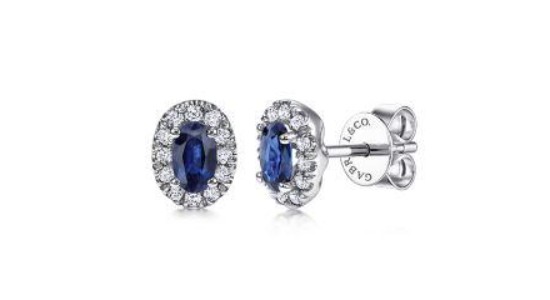 Versatile Stud Earrings
Timeless in their charm, stud earrings beautifully blend simplicity with elegance. Clinging closely to the ear, they offer unmatched versatility, becoming the go-to accessory for casual outings and grand events alike. Their subtle design frames the face, introducing just the right amount of color and sparkle. Especially when set with birthstones, these earrings allow the inherent beauty of the gem to take center stage. A prime example is this captivating pair from Gabriel & Co's Lusso Color collection. Their exquisite design ensures the stone's brilliance is undiminished. For an accessory that seamlessly adapts to any occasion, stud earrings remain a quintessential pick.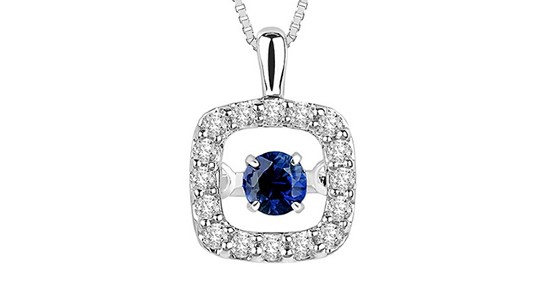 Elegant Pendant Necklace
Positioned gracefully at the center of one's frame, pendant necklaces provide an ensemble with a striking focal point. They capture attention, drawing eyes to the delicate dance of light and shadow around the neckline. When adorned with a sapphire, this centerpiece takes on a deeper allure. The gem's rich, enigmatic tone, reminiscent of a night sky, commands and captivates the viewer. Imagine the deep blue of a sapphire, like in this Rhythm of Love pendant, nestled close to the heart. It's not just an accessory; it's an invitation to a world of elegance, mystery, and timeless beauty.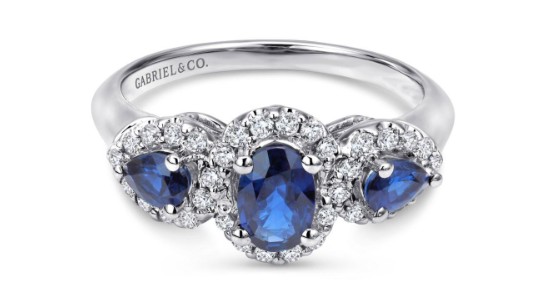 Bold Statement Ring
More than mere adornments, statement rings serve as powerful expressions of style and individuality. Their bold designs are ideal settings for birthstones, amplifying the gem's beauty and personal resonance. Worn on the hand, these rings constantly catch the wearer's eye, reflecting light with every move and captivating onlookers. The marriage of design and meaning in a statement ring ensures it's not just an accessory but a tale told through gem and metal. A prime example is this exquisite sapphire fashion ring. With its impeccable craftsmanship, the birthstone takes center stage, narrating stories of birth months, memories, and milestones.
Dramatic Drop Earrings
Swaying gracefully with each subtle movement, drop earrings have a dynamism that few other accessories can match. They dance in tandem with the wearer, capturing light and reflecting it in mesmerizing patterns. This style of earring becomes even more enchanting when adorned with sapphires. The deep blue of the sapphire, shimmering and ever-changing, enhances the earring's dance, making every turn of the head a moment of allure and elegance. Just imagine the captivating charm of sapphires in a design like these sparkling sterling silver earrings. Such pieces are not merely jewelry; they're an expression of artistry in motion.
Shop Sapphire Jewelry at Rottermond Jewelers
When seeking the timeless elegance of sapphire jewelry, Rottermond Jewelers stands as a beacon of quality and artistry. Our esteemed Milford and Brighton, Michigan jewelry stores offer a curated collection that marries tradition with contemporary design. Each piece is a testament to our commitment to excellence and the deep allure of sapphires. At Rottermond, every customer's desire is met with unparalleled expertise and care. To truly experience the Rottermond difference and find your perfect sapphire piece, request an appointment for a personalized consultation with one of our dedicated team members.