Jewelry Styles That Are Vacation-Ready
July 15th, 2023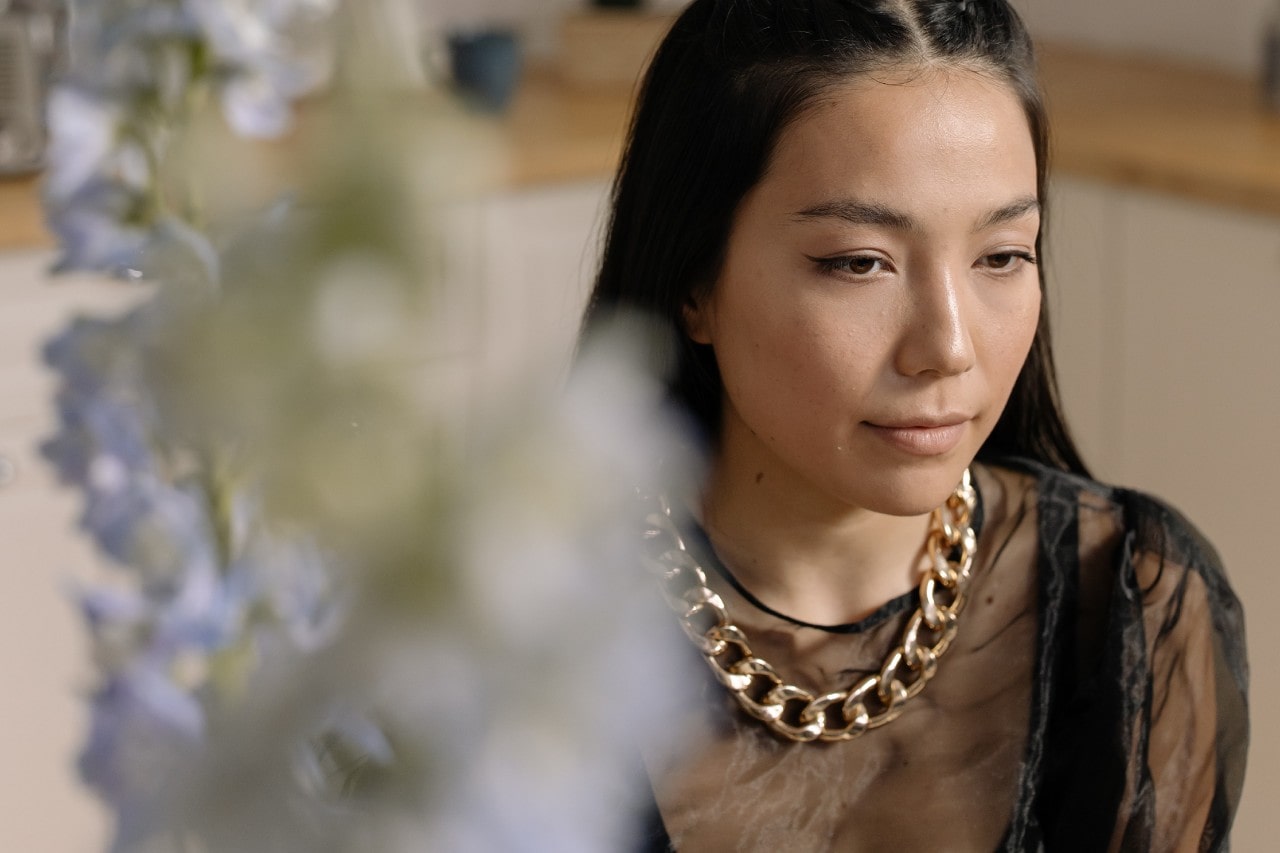 As Rottermond, Michigan's esteemed jeweler, we know the transformative power of jewelry. Vacation-ready jewelry is essential—it elevates your style, sparks joy, and captures the spirit of your destination. Our collection brims with diverse, incredible styles. From classic pearls for seaside elegance to vibrant gemstone pieces echoing tropical hues, we make sure you're always fashion-forward. Your journey deserves memories tinged with the glitter of perfect jewelry. So, choose wisely, because the right jewelry doesn't just complement your outfit—it encapsulates the essence of your vacation.
Stackable Rings
Stackable rings are a travel essential, providing a blend of versatility, style, and convenience. One such example is this stunning channel set sapphire stackable ring from our in-house collection. This masterpiece allows you to create numerous looks with just one set, allowing you to save space in your carry-on. Moreover, the distinct design of each ring in the set offers a variety of styles, matching seamlessly with any vacation wardrobe. Craft different looks for every day of your trip by mixing and matching the pieces that you've brought. Find a safe bag or small box to make packing and keeping up with your rings easier.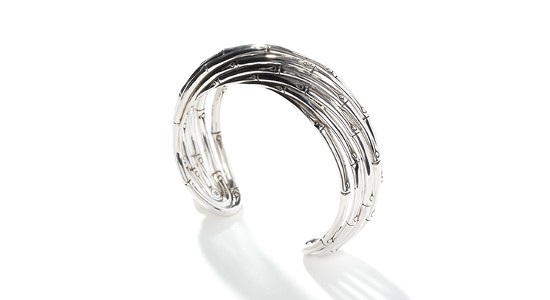 Cuff Bracelets
John Hardy's Bamboo cuff bracelet exemplifies why these pieces are a remarkable choice for travelers. This statement bracelet, robust yet elegant, reduces the need for numerous accessories, as it stands out beautifully on its own. Its solid form minimizes the chances of tangling, a common issue with other jewelry types during transit. Furthermore, the exquisite design represents a balance of simplicity and style, making it a perfect match for a variety of outfits, from beachwear to formal dining attire. Traveling with a cuff bracelet ensures a stylish and hassle-free vacation.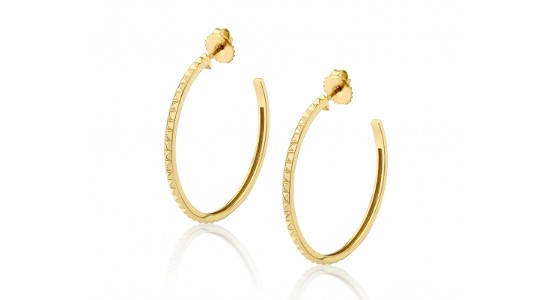 Hoop Earrings
Embodying simplicity and versatility, hoop earrings, such as these Tetra hoops from Michael M, make an excellent accessory for travel. Their round, unembellished design exudes a timeless elegance that complements any outfit, transitioning seamlessly from breezy beach days to sophisticated evening events. Furthermore, their lightweight construction makes packing a breeze, ensuring they won't add unnecessary weight to your luggage. With these stunning hoops in your jewelry box, you'll be well-equipped to add a stylish finishing touch to your vacation ensembles, regardless of the destination.
Chunky Chain Necklaces
For those seeking to make a fashion statement during their travels, this chunky chain necklace from Gabriel & Co. is an excellent choice. This piece's strength lies in its bold design, which effortlessly transforms any outfit. Despite its standout style, it offers surprising versatility - it can bring elegance to a dinner dress or add an edge to a casual daytime look. Not only does its substantial construction resist damage during travel, but it also reduces the need for multiple accessories, making packing easier and more efficient.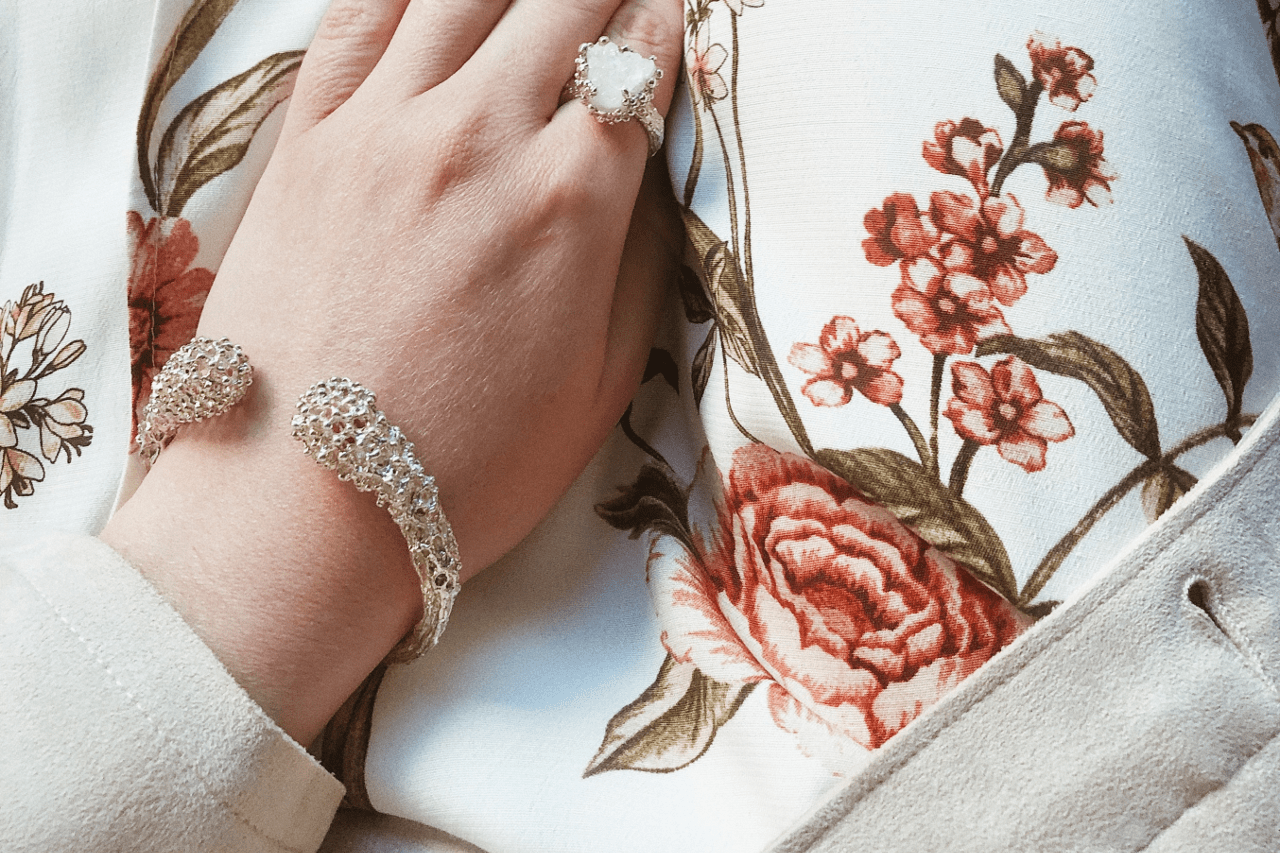 Get Ready for Vacation at Rottermond Jewelers
Start your vacation in style with Rottermond Jewelers. With our Brighton and Milford, Michigan jewelry stores offering an exquisite selection of travel-ready pieces, you'll find everything from statement necklaces to versatile rings to elevate your vacation wardrobe. Our dedicated staff is ready to guide you through our collections, ensuring you find the perfect jewelry to match your travel destination and personal style. Contact us for further information or visit Rottermond Jewelers and make your vacation memories sparkle with the perfect piece of jewelry.