John Hardy

About John Hardy
John Hardy is a luxury jewelry brand that was founded in Bali in 1975. The designer's jewelry is crafted using traditional Balinese techniques, with each piece being handmade by skilled artisans. The brand is committed to sustainability and ethical practices, using recycled materials and supporting local communities in Bali. Their signature collections feature intricate designs with organic and raw silhouettes, resulting in pieces that are both elegant and bold. With a focus on quality, sustainability, and cultural heritage, John Hardy has established itself as a leading name in luxury jewelry.
Popular John Hardy Jewelry for Women
John Hardy is known for their exquisite jewelry collections for women that showcase extraordinary designs and sustainable practices. The Classic Chain collection is one of their most popular, offering a range of fashion rings, earrings, bracelets, and necklaces that exhibit a fresh take on chains. The Bamboo collection is another favorite, featuring pieces that are inspired by nature and crafted in silver or gold. The Legends Naga collection includes bold, statement pieces with intriguing and eye-catching motifs.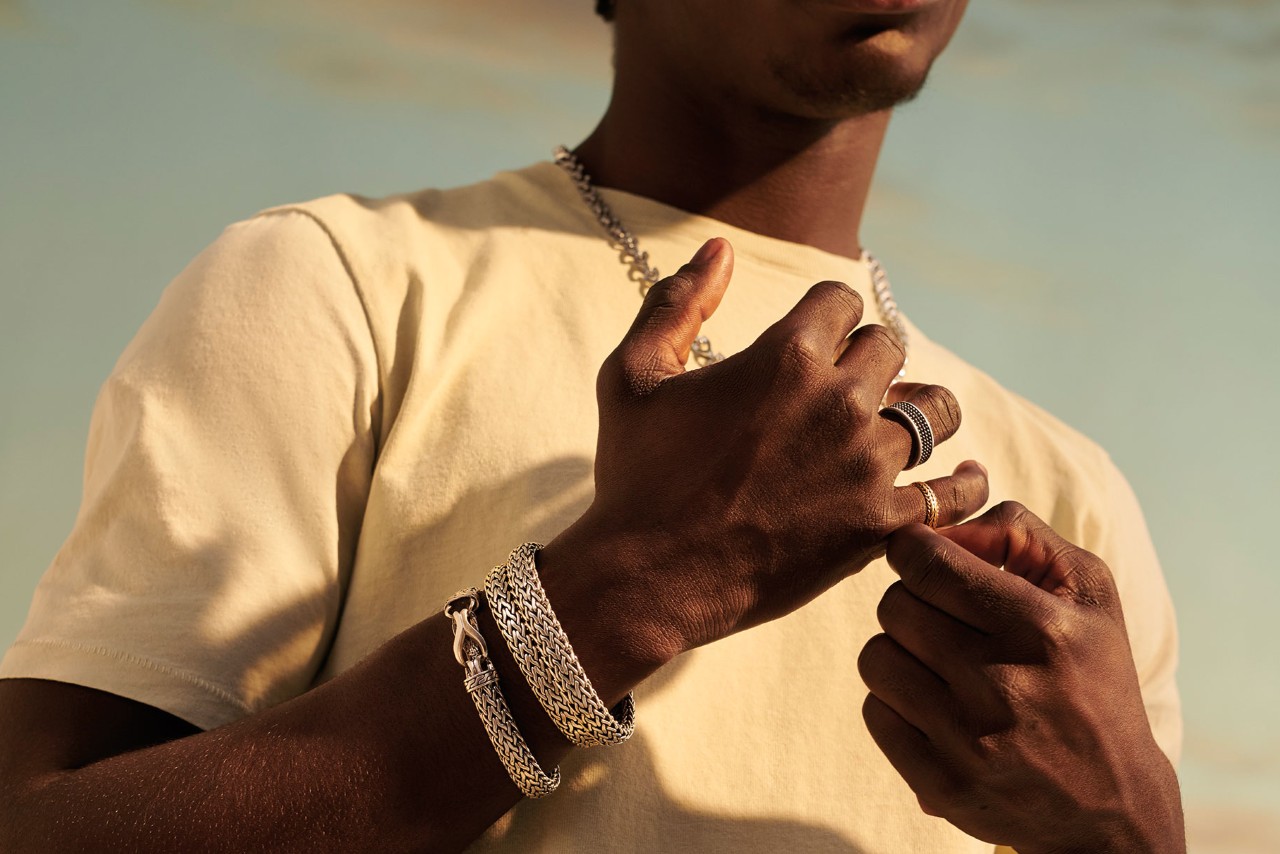 Popular Men's Jewelry by John Hardy
John Hardy has a range of popular jewelry collections for men that combine unique designs and sustainable practices. The Classic Chain collection offers a variety of versatile and handsome designs that fit seamlessly into any man's wardrobe. The Legends Naga collection features bold, statement pieces such as the Naga Bracelet. Each collection provides men with a range of options to choose from, allowing them to find the perfect piece that fits their style and personality.
Discover John Hardy at Rottermond Jewelers
Rottermond Jewelers, located in Michigan, is an excellent destination to shop for John Hardy jewelry. With a focus on providing exceptional customer service, the knowledgeable staff is always available to assist in finding the ideal piece to fit your style and budget. Our store offers a wide variety of John Hardy jewelry for both men and women. Additionally, the store offers custom design services, allowing customers to create one-of-a-kind pieces. Whether in-store or online, Rottermond Jewelers provides a hassle-free shopping experience with a focus on quality, sustainability, and style. Contact us or visit either our Milford or Brighton jewelry stores today to explore our stunning collection.